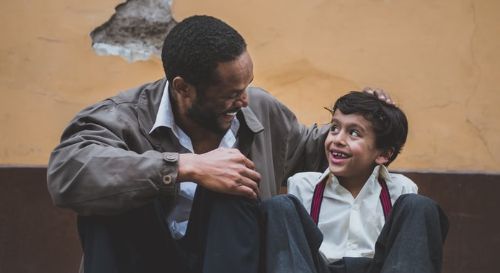 Think back to your younger days—everybody had that person they looked up to. Maybe it was a mentor, a sports figure, their parents or a friend in their lives. Now, you have the chance to be that person for a child in foster care who desperately is needing a mentor. 
If you're on the fence, let us be the first to tell you that you can do this. The main things you need to be a CASA volunteer are heart and commitment. Commit to it, and you'll find that the benefits aren't just for the child. While there's no doubt that mentoring is hard work, those benefits are worth the rewards. Check out these ways that volunteering for CASA will help give back in unexpected ways.
1. Give Back to Your Community
When you help shape the lives of younger members of your community, you're also shaping the next generation of citizens. They'll be the ones voting, the ones giving back and the ones helping to keep your community clean and safe in the future. Do your part in giving back to the community by lending your time to a child who could benefit from a mentor.
2. Advance Your Leadership Skills
You may not realize it at first, but becoming a CASA volunteer will help you develop your leadership skills. While the relationships you build with the child and community members aren't all about your resume, it is a great honor to include during your next job hunt. Becoming a volunteer for CASA helps exemplify that you possess leadership skills.
3. Practice Active Listening
Listening is easier said than done. With so many thoughts running around in our heads, it's easy to become distracted. This is the perfect opportunity to hone in on your active listening skills. Active listening means totally understanding and being able to repeat back to someone what they told you. A good rule of thumb is to spend 80% of the time listening.  Focus on what is being said instead of what you want to say next. Being a CASA volunteer is entirely about the child, and you'll need to actively listen and respond to what is happening in their life in order to be successful. Turn off your phone, put away distractions and get ready to truly listen to what they have to say.
4. Learn from Somebody Else
I know this sounds cliche, but hear me out. Oftentimes while mentoring somebody else, you end up learning just as much from the mentee. That's because your mentee may have a different way of thinking or seeing the world than you. It's important to embrace those differences and come in with an open mind. You'll be surprised at how much you end up learning in return.
5. Build Relationships
Above all else, you will build relationships that will last a lifetime, both with the child and in the community. By going through a local organization such as CASA of Troup County, you'll build relationships with community members who are also volunteers, or are helping at that organization. Networking is always a great idea, as you never know when you might need connections in the future for a variety of reasons.
What are you waiting for? The benefits of volunteering to be the voice of a child in foster care will not only give back to a precious child, but also to your community, and even to you. Call us, visit us, or click below and start the process today for endless benefits. You'll be surprised at just how much you grow alongside the child.