5 Ways to Celebrate Women's History Month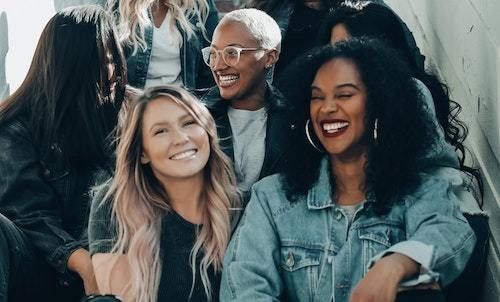 Spring has sprung, and March is here—which also means it's time to celebrate Women's History Month. This month serves as a reminder to celebrate accomplishments from women of the past and also to support women of the future. Check out five ways that you can take part in honoring Women's HIstory Month all March long! 
1. Support Female-Owned Businesses 
Look up female-owned businesses both online and in your community, and make a conscious effort to support those businesses this month. See where you can try a new product or service you've been wanting to try from a female-owned business.
 
2. Educate Yourself
Whether you know a little about women from history or you know a lot, there is always more to be learned. Use this month as a reminder to brush up on inspiring women in history. Share your findings with people in your life to help spread awareness. 
3. Support Organizations Backing Women
There are a variety of women-operated nonprofit organizations, as well as organizations helping women that you could support. Find an organization that aligns with your values and offer your support in honor of Women's History Month. Whether you donate or volunteer your time, remember that every little action matters. 
4. Find Events in Your Community
No matter where you're located, there are most likely events happening in your community to recognize Women's History Month. Look up those events and invite your friends along. You're sure to leave these events and conversations with a newfound appreciation for women both past and present!
5. Recognize the Women in Your Life
Use this month as an opportunity to thank the women in your life who you admire! Write a note. Send coffee. Ask to hang out and bring a homemade gift! No matter how you want to say thank you, the women in your life can never hear how much you love and admire them enough. Be sure to tell them what you admire about them. 
Women have made massive and inspiring contributions to our communities and the world. Use Women's History Month as a reminder to celebrate the women in your life who inspire you every day. From family and friends to total strangers you may admire, let them know how much they mean to you!